CarGurus Top-Rated Dealer two years in a row.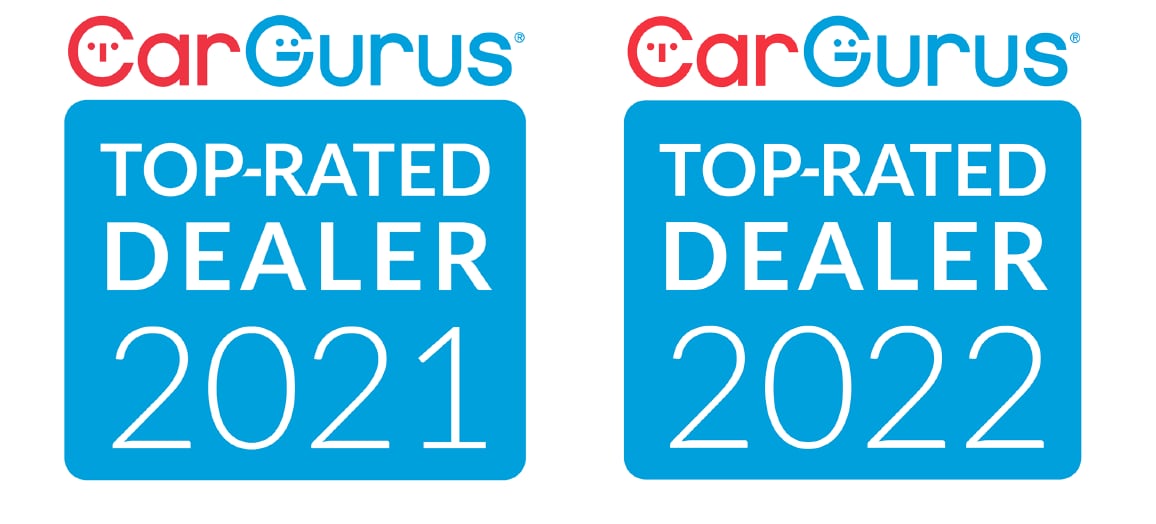 What does it mean to be a Top-Rated Dealer?
CarGurus believes that transparency in car buying makes for an easier and more pleasant transaction for buyers and dealers. Online reviews play a crucial role in giving buyers the transparency they crave, helping them choose one dealership over another. But for dealers, a lot goes into converting someone into a satisfied buyer who leaves a five-star review-open and honest communication, timely responses, and exceptional customer service are just the beginning.
Established in 2017, the CarGurus Top-Rated Dealer awards recognize the dealers who go above and beyond to provide exceptional customer service. The awards are based on hundreds of thousands of reviews from car buyers around the country and are given annually to a select group of car dealers with the highest average dealer ratings on CarGurus.
The CarGurus Top-Rated Dealer award celebrates and honors the dealers nationwide who put customer satisfaction above everything else, day in and day out. We are thrilled to be recognized for our continued commitment to exceptional customer service.